PARTNERS

NACR Agencies Inc is proud to partner with: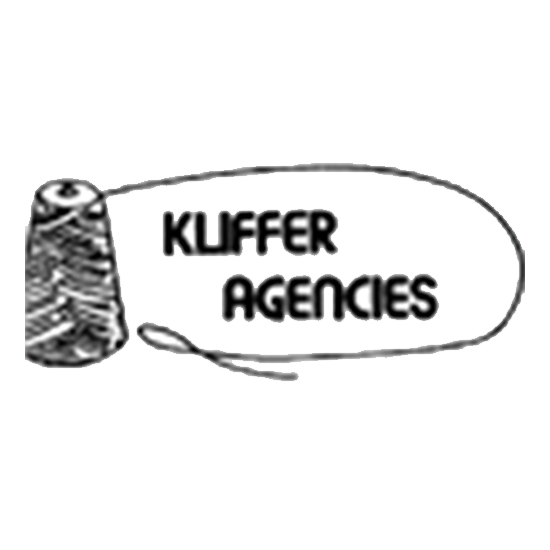 Established in 1920, Kliffer Agencies has provided service to the Prairies. It is through Kliffer Agencies, NACR Agencies Inc. represents the companies below in Alberta and Saskatchewan.
Kliffer Agencies has an in stock program of garment and craft leather, both cowhide and lambskins available. For full garment or for jacket sleeve and trim applications. Your Kliffer Agencies sales representative has what you need to see.
A full line of custom knit trims for outerwear and sportswear applications. Jacket trim, golf shirt collars and armbands, lycra binding for polar fleece trim. Many regularly used items are stocked in Winnipeg for immediate delivery. Ask your sales representative about the style that would be perfect for your application.
Stocking program for numerous outerwear fabrics, industrial fabrics, and garment linings. Polycottons, nylons, polyesters, coated fabrics, for jackets, windshirts, etc. New products are wool melton, and micro polyester fabrics for windshirts and jackets. Linings in nylon, polyester, acetate, rayon, Bemburg, etc. Substantial colour range in each for immediate delivery.

Complete line of quality woven and printed custom labels. Accessory items such as satin and gros grain ribbons, woven tapes, size labels.
Full line of in stock interlinings and shape retention fabrics. Woven, non woven, sew in and fusible interlinings for all applications. Craft felt, light filtering and room darkening lamination, for the window covering sector are new products.
Contempra Knit and Uniform 
Canadian manufacturer of knit fabrics; jersey, interlock, jogging fleece, golf-shirt fabrics, lycra products, and specialty knits in 100% cotton and cotton/poly blends.  Also an in stock program of poly/wool, and 100% cotton uniform fabrics including 100% polyester Ansi compliant hi-vis woven and mesh fabrics.
Totally vertical manufacturer of fire retardant woven fabrics in 100% cotton, 88/12 cotton/nylon, and other blends including Nomex and Tencel. All fabrics are tested and certified.
Manufacturer of Rochelle knit mesh fabrics. Mesh for garment and industrial application as well. Makers of high visibility polyester meshes for safety apparel.

Pile fabrics in synthetic and wool fibers along with products for safety wear applications in Nomex, Kevlar, and Lensing fibres.