Has developed a complete line of cleaning supplies that are in stock in CALGARY

What would happen if everything you owned in a particular room decided to catch fire at exactly the same moment? Cansew Inc. offers special fire retardant products. Visit Cansew Special Ops to learn more.
Since 1924, when Cansew Inc. first opened its doors as "The Canadian Sewing Supply", many changes have taken place in the needletrade. And throughout the years, our 100% Canadian company has evolved alongside this ever-changing industry.
Cansew's  state-of-the-art factory and dye plant will provide you with not only unsurpassed quality, but also a dazzling range of over 500 in stock colours. Need a special dye colour match? Try us!
We are also certain that when it comes time to place your orders, you will find that our more than 91 years of experience and our position as the leading supplier of threads and trim to the industry ensure that our credo of:
"Yours for better sewing" is a promise that we keep.
Ryan and CANSEW have been working together for about 18 years now. Together we serve the market place with fast & reliable service. Through our distribution centres in both Calgary and Winnipeg, we serve the provinces of Winnipeg, Saskatchewan, & Alberta with SAME DAY & NEXT DAY DELIVERY!
Thanks for letting us be "Your Sew-Lution" Provider.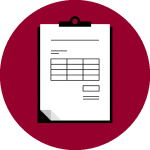 Please download and fill out the new account application form and return to the attention of Ryan Schoel via fax: 1-888-980-NACR (6227) or send an e-mail to ryan@nacragencies.com